This page is still under construction. Feel free to help out!
If you're not able to find what you need on this topic, try asking at the MusicBee Forum.
Taskbar Player
Edit
Notification Tray Icon
Edit
Now Playing Pop-up
Edit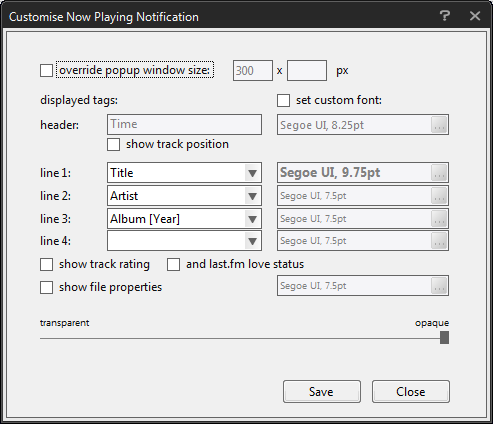 Track Info Pop-up
Edit
Party Mode
Edit
Ad blocker interference detected!
Wikia is a free-to-use site that makes money from advertising. We have a modified experience for viewers using ad blockers

Wikia is not accessible if you've made further modifications. Remove the custom ad blocker rule(s) and the page will load as expected.